There are certain life skills parents pass onto their children that can significantly impact the trust and path of their child's life. It was with my dad I learned how to build a classroom volcano, throw a ball accurately, change my car's oil, how to treat strangers, and to serve expecting nothing in return. Anyone who has a relationship with their Heavenly Fatherly is still in need of listening and living out their Dad's wisdom. Since He is the author of your life, His wisdom is where you can confidently place all your trust.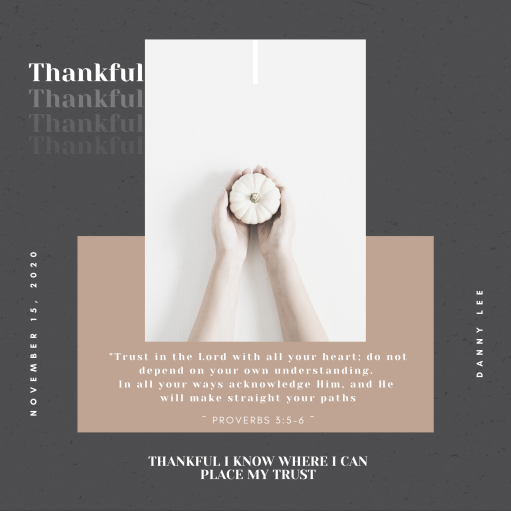 The main issue at stake in Proverbs 3 is whose understanding will rule your life: YOURS, or THE LORD. Trusting God is not based on feeling, intuition or gut instinct. It is not a mystical approach to spiritual guidance; or naively thinking God will take care of you because you feel good about Him. Trusting God does not bypass your mind, but engages all of your will, intellect, knowledge and emotion. It is through the discipline and application of God's Word in your life that secures your trust in Him.
As you trust God in the various ways of your life, He will make your pathway clear. God is not promising to ease your pain, make you rich, or remove your discomforts. But He does assure you He will smooth your character and straighten your spiritual understanding so that you will know the direction that is right and pleasing to Him. The more you know God in your ways, the more you will trust Him in your life's pursuits.