Thankful Despite Unmet Expectations
Expectations are hard to manage. We all have them, since we all have plans, hopes, and dreams of what the future holds. This is not a bad thing. But the other side of the coin is when expectations, no matter how good or innocent, are NOT met. Unmet expectations can cause us to be frustrated with life, lose heart, get depressed, and slide into discouragement, perhaps breeding anger, fear, and doubt. How do we mitigate something that seems unavoidable like expectations when the downside leads to such heartache?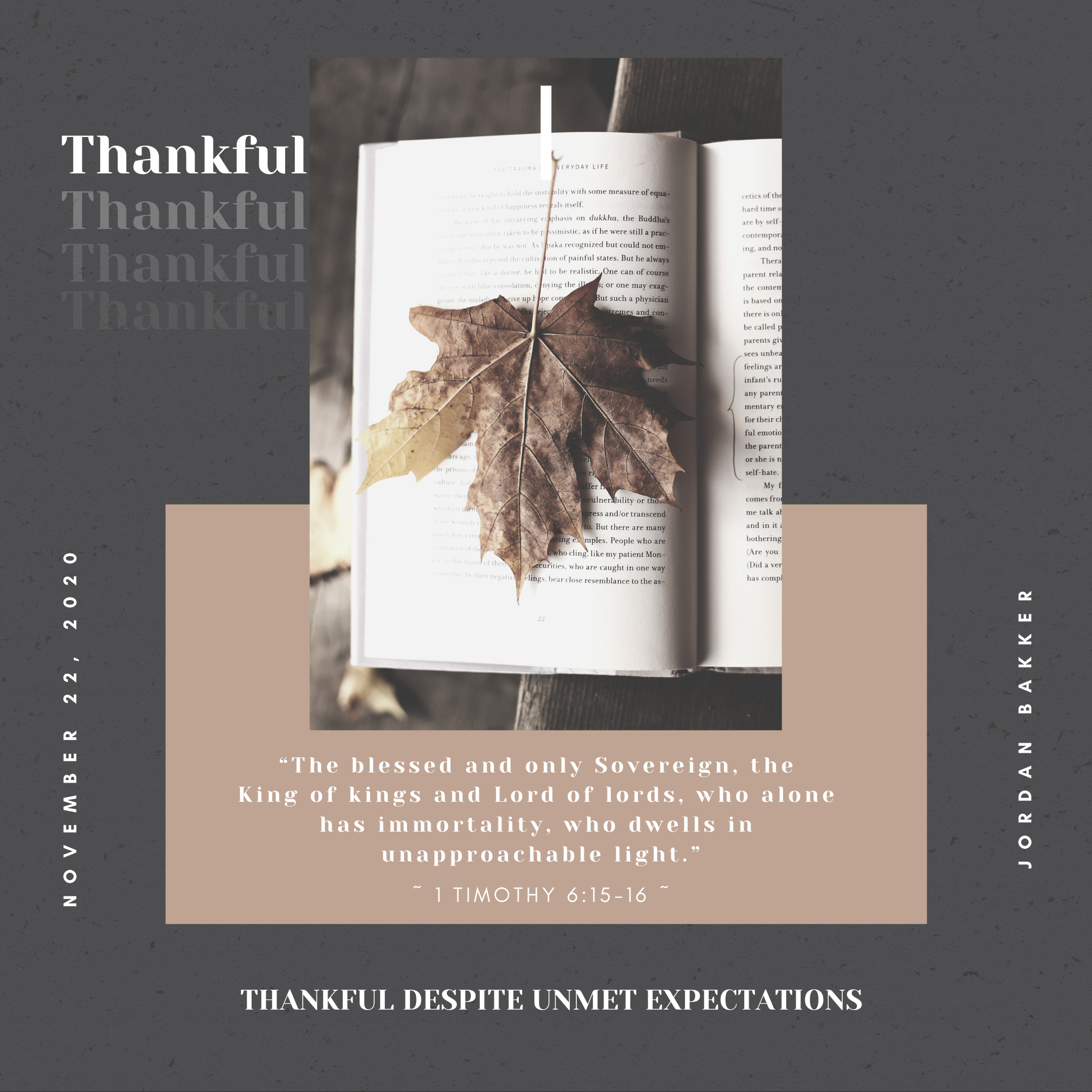 This is why we have deep thankfulness for who God is and how He presents Himself to us. The problem with our unmet expectations is the fact that we have no capacity or ability to control outcomes or make things happen. Our God is not like that. He presents Himself as "the blessed and only Sovereign, the King of kings and Lord of lords, who alone has immortality, who dwells in unapproachable light." (1 Tim. 6:15-16). He is blessed, meaning He is independently happy, content, and never frustrated. He is independent from circumstantial frustrations because He is the ONLY sovereign, the source of power, the maker of men, and the controlling agent behind all things. This means that in the worst of circumstances, be it shutdowns, economic collapse, or even death itself, God is working all things out to the praise of His glory, happily working all things out according to His will. We can be thankful despite unmet expectations because whatever happens to us, through us, or near us, is accomplishing God's perfect will, and that lets us rest.