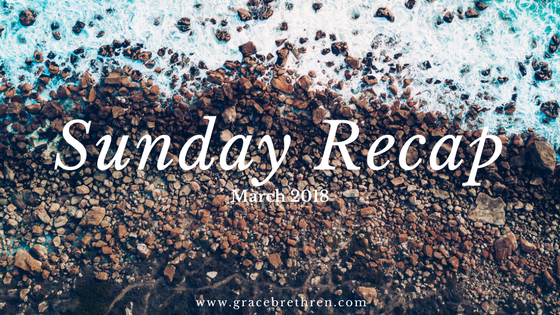 If you noticed attendance was a little light Sunday morning, it's because we had around 60 people gone, visiting Grace Rancho! Three shepherding groups went out, and it was a great time there. I'm personally grateful for Jared Draper, who is always up for filling in to lead worship here at home when needed, and I hear it was a great time back at Grace Simi.

Pastor Jordan preached the 2nd part of a message on Nehemiah 5, entitled "Opposition: The Reality of a Leader." Listen or read here if you missed it!
Jared, Aly, and Thomas led the following songs on Sunday:
Lord, I Need You (by Matt Maher)
I Need The Every Hour (traditional)
Come Thou Fount of Every Blessing (traditional, Shane and Shane chorus)
O Come to the Altar (by Elevation Worship)
Great Are You Lord (by All Sons and Daughters)
Have a great week!