Happy new year, Grace family! We wanted to get some new resource recommendations fresh to you in the new year, and the first one of importance was really a no-contest pick. Gentle and Lowly by Dane Ortlund was one of the very best books some of us on staff were blessed to read in 2020, and some of us are reading again and recommending to others. This book will encourage your heart, and anchor your assurance in our Savior.
Ortlund exposits the simple passage in Matthew chapter 11, where Jesus tells us what He is really like, what the HEART of Jesus is really like. Our Savior tells us, "Come to me, all who labor and are heavy laden, and I will give you rest. Take my yoke upon you, and learn from me, for I am gentle and lowly in heart, and you will find rest for your souls. For my yoke is easy, and my burden is light."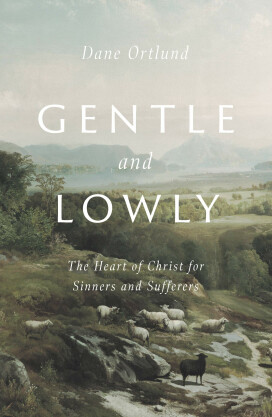 Ortlund writes, "In the one place in the Bible where the Son of God pulls back the veil and lets us peer way down into the core of who he is, we are not told that he is "austere and demanding in heart." We are not told that he is "exalted and dignified in heart." We are not even told that he is "joyful and generous in heart." Letting Jesus set the terms, his surprising claim is that he is "gentle and lowly in heart..
And, "If you are in Christ, you have a Friend who, in your sorrow, will never lob down a pep talk from heaven. He cannot bear to hold himself at a distance. Nothing can hold him back. His heart is too bound up with yours."
Please pick up a copy of Gentle and Lowly, and read it in the coming weeks. It will set the tone for your heart, and your relationship with Christ for the rest of the year. And let us know if you're reading - we'd love to see the quotes and reflections online.
Happy reading, church fam!