Grace Student Ministry seeks to support parents in raising the next generation of Christ followers. In the context of engaging programs, deep relationships, and serious discipleship, our aim is to help students have a more concrete relationship with Jesus by:
Pointing them TO the Person of Christ,
Bringing them INTO the Body of Christ, and
Raising them UP in the teachings of Christ.
**In light of the COVID-19 pandemic, we will pause our gatherings until the social distancing restrictions are lifted. We will continue to offer the core of our discipleship program through online sermons and small groups through Zoom on Wednesday evenings.
For questions or further details regarding Student Ministry at Home, please contact Peter LeDuc.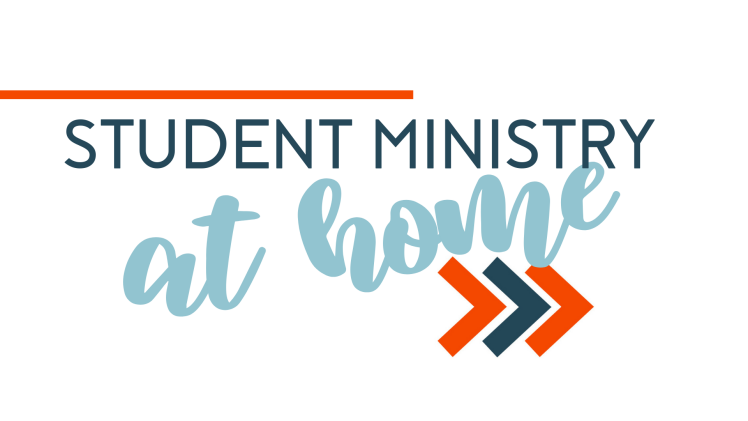 1. Grab your Bible and notebook then watch the sermon below by 7pm
2. Join a Zoom small group meeting at 7:15pm
The Zoom small groups will be as follows:
Girls led by Stacey Coombe ( )

Guys led by Peter LeDuc ( )
Wednesday, June 24
Fighting for Joy—Philippians 4:4-7
Discussion Questions:
1. What has been the greatest disappointment in the past 3 months?
2. How is Paul writing these words from prison a helpful example to us?
3. What steps do you need to take to fix your joy on Christ alone?
4. How has prayer helped you overcome anxiety and fear?
---
Wednesday, June 17
Standing at the Crossroads—Psalm 1
Discussion Questions:
1. Do you see that God intends to know you and bless you? Explain how beneficial God's Word is to warn us of going down the wrong path and to encourage us to go down the right path.
2. Do you see how easily influenced you are by your relationships? Do you see that you are shaped by what you expose yourself to most?
3. Go back and look at Psalm 19:7-11. Discuss the various terms used to describe God's Word. Discuss the various things it says the Word can accomplish in your life. Does this make you want to read your Bible more or less?
4. Explain how delighting in and meditating on God's Word will lead you to a life of human flourishing, well being, and happiness.
---
Wednesday, May 27
Senior Testimonies
---
Wednesday, May 20
Dependent Humility—Romans 12:14-21
Discussion Questions:
1. Explain how our culture that celebrates pride and violence is contrary to what we have been called to in this passage?
2. Jesus has commanded us to love our brothers and sisters in the church, our neighbors in the world, and our enemies. How can you be more strategic in your love toward all of these people groups?
3. If vengeance belongs to God alone who is just, what are we guilty of when we take vengeance into our own hands?
4. Do you see yourself first and foremost as a citizen of heaven and an ambassador of Jesus Christ? How does this change the way you see and live your life here on earth?
---
Wednesday, May 13
Brotherly Love—Romans 12:9-13
Discussion Questions:
1. Do you regard others in the church and youth group as your real brothers and sisters? Explain how this changes how you love them.
2. Is your love for others free of ulterior motives and selfish ambitions? Explain why love that seeks its own benefit is not technically love.
3. Is your love for others intentionally expressed through actions and deeds on their behalf? Explain why mere words are not enough.
4. Is your love for your brothers and sisters compelling to a watching and unbelieving world? Explain why this love is unique to Christians.
---
Wednesday, May 6
Belonging Together—Romans 12:3-8
Discussion Questions:
1. Do you tend to be more like the self-righteous Pharisee or the humble tax collector? What was the main difference between the two?
2. How does pride keep us from seeking God's help? How does pride keep us from meaningful relationships with others?
3. Are you tempted to spend time with those who are most like you? Explain why this is easier. Explain why this is wrong.
4. Why will it be difficult to love others the way we are called to if we think they are more sinful than us? Who should we compare ourselves to?
---
Wednesday, April 29
The Shape of Our Worship—Romans 12:1-2
Discussion Questions:
1. What is it about the nature of a sacrifice that Paul is trying to teach us about Christian life and worship?
2. Explain how there is no neutrality in our world. Where do you see agendas, biases, presuppositions that are contrary to the Christian worldview competing for your affections?
3. Explain how the privilege of being sons and daughters of the Most High God is more valuable than anything this world has to offer?
4. How can you safeguard against the pull to conform to this world? What steps do you need to take to renew your mind and focus on the things of above where God is?
---
Wednesday, April 22
Self-Care in Quarantine and Beyond—Various Passages
Discussion Questions:
1. Do you have a distinctly biblical/Christian view of your own self as a complex unity of body and soul, including your intellect, emotions/affections, and will?
2. Is there a part of your person that you have been neglecting to care for this past month in quarantine?
3. Explain how and when self-care can be considered selfish? What must be your goal for it to be considered selfless?
4. What new habit do you need to develop in quarantine that will safeguard your worship of God and ministry to others after quarantine?
---
Wednesday, April 15
The Greatest News In The World—Matthew 28:1-20
Discussion Questions:
1. What is the greatest news you've ever received? Why is the resurrection the greatest news of all time for all people?
2. Has the resurrection ever filled you with so much fear and joy that you just had to share it with someone?
3. Why do you think that Christians are persecuted around the world and this amazing news is being suppressed?
4. Would you be wiling to lay your life down for the Gospel? Who have you told it to recently? Who are you praying for?
---
Wednesday, April 8
A Miracle of Divine Grace—Luke 23:32-49
Discussion Questions:
1. How could Jesus have so much compassion for those who hated and mistreated HIm?
2. In what ways do you see yourself in those who mocked and hated Christ?
3. Why is salvation always considered a miracle that only God can make possible?
4. Why is salvation always considered a gift that must be received by faith alone?
---
Wednesday, April 1
David's Quarantine Diaries—Psalm 57
Discussion Questions:
1. In what ways can you relate to David being stuck in a cave?
2. Why is it wise to focus on God rather than our circumstances and feelings?
3. How is our confidence during trials a witness to the unbelieving world?
4. Is Glorifying God the single aim of your life?