You won't find a more important focus for teaching children than a daily highlighting of the gospel of grace. The gospel is deep enough to keep everyone learning and growing all through their lives, yet simple enough to transform the heart of a preschooler who can only listen or a first grader who has just begun to read.
Our three-year Bible curriculum is designed to help families ground children in the gospel story from Genesis to Revelation. Beginning in Preschool and continuing through Elementary, children will have learned and absorbed the gospel story from Genesis to Revelation three complete times.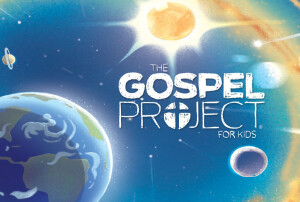 Because children need help understanding that the Bible is one story with Jesus as the hero, The Gospel Project for Kids focuses on Christ as it teaches preschool through sixth-grade children key stories from Genesis to Malachi that highlight God's plan of redemption. This unique 1.5 year curriculum grows with children by exploring the same Bible stories at three different learning levels, presenting the material in a fresh way each time to help children grow in their understanding of the Bible. Pick up the weekly Big Picture Card to review the lesson at home.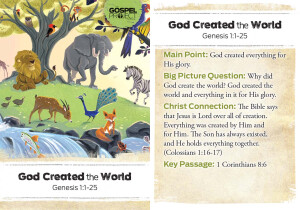 Engaging with your kids each week in the Scriptures is essential to help them grasp the truths of Scripture. Download the Life Way App for Kids and gain access to each week's lesson. The app includes the lesson focus, Big Picture Question and Key Memory Passage. There are also games and activities to help reinforce the material in kid-friendly way. There is both a free version and paid version (which gives extra access for the entire year) to download.