Grace Children's Ministry seeks to EXALT GOD in our families, REACH KIDS with the Gospel, and EQUIP PARENTS to disciple their children.
We want to provide your family with God-centered experiences that will instill the principles and purpose consistent with Scripture and the values of our church. This is accomplished by coming alongside families in the equipping of parents and volunteers to teach children the Scriptures and call them to a saving relationship with the Lord Jesus Christ. These opportunities are experienced through our Sunday worship services and classes, parent-equipping resources for discipleship at home, and relational activities for kids and families to enjoy.
Exalt God
We take seriously the task of serving families in teaching children to fear the Lord, trust the Lord and love the Lord. Each child from nursery through sixth grade needs a safe, caring, and nurturing environment to learn and understand spiritual truths. Our prayer is that each child who attends Grace Church will submit their life to Jesus as Lord and Savior and become a maturing child of God. We want children to:
GLORIFY God in all things
See the GREATNESS of Jesus Christ
GROW knowing God and His Word
GO and share the Good News
Reach Kids
You won't find a more important focus for teaching children than regularly highlighting the gospel. The gospel is deep enough to keep everyone learning and growing all through their lives, yet simple enough to transform the heart of a listening preschooler or a first grader who has begun to read. Our three-year study will cover Genesis to Revelation by seeing the Big Story of the Bible, how Christ fulfills all Scripture and essential Christian beliefs.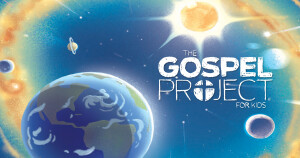 We offer age-appropriate children's classes for your kids on Sunday mornings at both 8:30 and 10:30 am services. We teach a three-year Bible curriculum designed to help families ground children in the gospel story from Genesis to Revelation.
Equip Parents
In order to intentionally reach our kids with the gospel, parents and leaders need to be equipped with right resources and understanding. We want to call our parents to engage in ministry with their kids and model discipleship in your home. Resources such as "The Big Picture Cards", downloading the LifeWay app for Kids, and participating in our Grace Kids ministry events are meant to encourage parents in: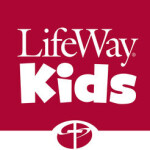 Teaching your children God's truth
Training your children to think God-centered
Guiding your children to live wisely
Age-Groups
Up to 12 mos. - Sycamore Center
2-3 year olds - C Bldg.
3-4 year olds - C Bldg
Pre-K-Kindergarten - C Bldg.
1st-3rd grade - B Bldg.
4th-6th grade - B. Bldg.
Safety
All Children's Ministry volunteers and helpers are pre-screened with a background check and must attend training classes.
Questions?
For questions or to receive further information regarding children's ministry, please complete the following form to be contacted.