Spring Bible Studies
Women's Spring Studies will begin in January. There are currently 3 studies to choose from, with one study offering childcare.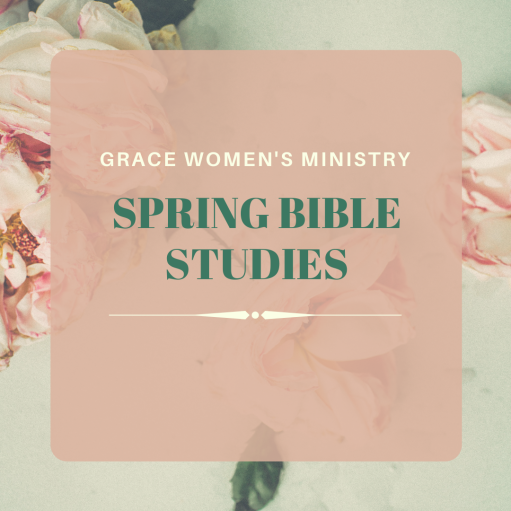 Available Studies
PRECEPTS UPON PRECEPTS - A Study of Romans 1-5
Tuesdays | 9:00-11:30AM in Room A5
If you enjoy digging deep into the Word and studying at home during the week outside of class, this class is for you. You can choose how much homework time by which workbook you choose.
All have sinned. There is none righteous. We are declared righteous by God only by faith in the blood of His Son. Romans 1-5 explains the foundational doctrines of our faith - original sin, justification, redemption, and propitiation. Gain an excellent grasp of the doctrine of salvation through this study! Cost is $25 for both the regular and In-and-Out study guides. This group meets in Room A5 at the church. Study begins January 15th and ends May 7th.
Childcare is available.
TURN YOUR HEART TOWARD GOD: A Study of the Beatitudes
Thursdays | 4:00-5:30PM
In this study, we will be looking into the Beatitudes and our prayer is that you will gain an understanding of what it looks like to align your life with God's priorities. Here you will discover a new why the word "blessed" means walking in the fullness and satisfaction of God, no matter your circumstances. As you look closely at the meaning behind each of the Beatitudes, you will see how these truths can shape your choices every day--and bring you closer to the heart of God.
Meets at the home of Stephanie Kindhart. Study led by Debbie Sigmund. Begins Thursday, January 3rd and ends May 30th. Cost is $7 and includes the book.
STUDY IN THE BOOK OF MARK
Thursdays | 9:30-11:00AM in Room A5
This class is led by Jan Kelley. Jan writes her own material, so there is no accompanying book with this study. This group sings together, prays together, studies, and gathers offerings for missionaries. Study meets at the church in Room A5 and begins January 10th.