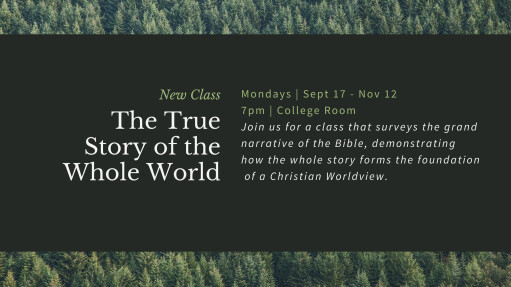 Join us on Monday nights for a new evening class that explores the grand narrative of the Bible. We will demonstrate how the whole biblical story forms the foundation of a Christian worldview. Together we will focus on how Scripture fits together into one story, how God is working in history to glorify Himself, how we fit into that, and how God's story directs our disciple-making efforts.
Monday nights beginning September 17th through November 12th
7-8:30PM in the College Room
Led by David Wreesman
We will study The Drama of Scripture by Craig G. Bartholomew and Michael W. Goheen, which can be purchased here.