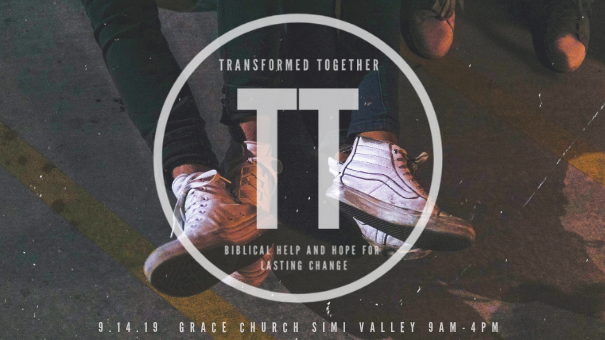 Everyone needs transformation. It is an ongoing process in all of our lives. We regularly confess with Paul, "Not that I have already obtained this or am already made perfect, but I press on . . ." (Phillipians 3:12). Christ called us to follow him—to be his disciples who make disciples. Therefore, we have a dual responsibility to progress in our sanctification and to help others do the same.
Join us for this one-day conference with Dr. Joe Keller, where together we will renew our minds and sharpen our skills to better prepare for the task before us. Whether you are an imperfect disciple committed to battling sin or a pastor, teacher, counselor, or parent committed to helping others in their battle—Transformed Together will help you better understand how people change and how to help people change. From the Scriptures and his years of ministry experience, Dr. Keller will be passing on "Biblical Help and Hope for Lasting Change".
Price: $25 per individual, $40 per couple
(Price includes a catered lunch)
Schedule:
8:00am: Coffee and Registration
9:00am: Session #1
10:15am: Break
10:30am: Session #2
11:45am: Lunch
1:00pm: Session #3
2:15pm: Break
2:30pm: Session #4
"And we all, with unveiled face, beholding the glory of the Lord, are being transformed from one degree of glory to another" (2 Corinthians 3:18).