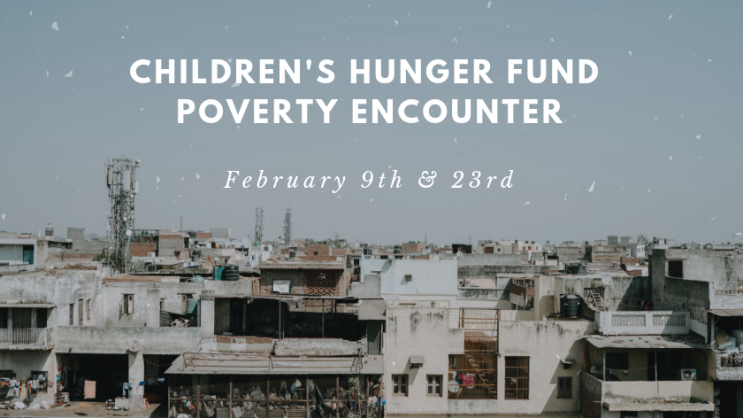 Poverty Encounter (povertyenounter.org) is an interactive, educational, and immersive experience, which will open your eyes to the suffering faced by millions of children around the world every day. Ignite your heart to make a difference, and take action to respond biblically to help those who need it the most.
We are offering an opportunity to participate in this experience as part of our support for the Children's Hunger Fund in February. There is limited spacing each date and sign ups are first-come, first-serve. Children 17 and under may attend, but must be accompanied by an adult.
If you are unable to attend at this time, we hope that you will consider attending soon.
Click your preferred date to register below.