Sunday Nights, July 7th - July 28th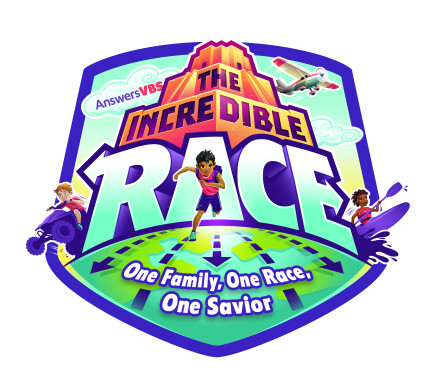 On your mark! Get set! Go! At The Incredible Race, we will explore God's love for the nations as we travel around the world. We'll uncover fun clues, attempt fascinating challenges, and discover how the events that happened before, during, and after the tower of Babel have impacted the human race today! Our adventure takes place on Sundays, July 7, 14, 21 & 28, join us every week or on the evenings you can attend. Registration is $20 per child and includes Incredible Race t-shirt, team bandana, Race Traveler Guide, crafts, and snacks.
Volunteers are needed as Race Leaders, drama and music team, craft preparation, decorations, classroom assistance and support. Register below to select which areas and dates you are available to help.
Dates & Schedule
Sundays July 7, 14, 21 & July 28
5pm - Dinner on church lawn
5:45 - Registration & check-in
5:30-8:00pm - Kid's Program: "Incredible Race"
6:00-7:30pm - Adult Worship Session
7:30-8:00pm - Closing Activities

Grab your gear and prepare to set off on the race of a lifetime!

For questions or more information, please contact the church office at (805) 582-4300 or